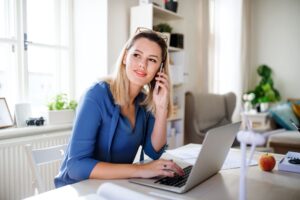 Case Study: CFone Communications

1. Company Background
CFone Communications, established in 1973, is an accredited Crown Commercial Service Supplier and a member of Hillingdon Chamber of Commerce. The company services businesses across the UK assisting them to save money and improve their telecoms capabilities through their own cloud-hosted VOIP platform.
2. The Problem
CFone were keen to attend Branduin's Fit To Bid® supply-chain programme, to focus on bid preparation and provide them a competitive advantage in a fast-moving technology environment.
3. What We Delivered
CFone were provided free 1-2-1 business advice sessions which assisted them to re-define their tender documentation and help the company focus on their strong carbon-neutral ethos.
What council/partners were involved
Hillingdon Chamber of Commerce, supported by Hillingdon Council, appointed Branduin in March 2021 to deliver their proven Fit To Bid® supply-chain skills programme and help Hillingdon businesses win new contracts. The programme was funded by Segro and Barratt Homes via Section 106 as per the amended Town and Country Planning Act 1990.
What course did they attend
The Fit To Bid® construction supply-chain programme covered bid preparation,  tender business model, financial strategy, and bid submission, providing practical skills to business owners, and giving them valuable insights into the tender process. Many local businesses in the Hillingdon construction supply-chain sector were helped to submit Expressions of Interest to Volker Fitzpatrick,
the principal contractor on Segro Park Hayes development site.
4. Results
"Working with Branduin business advisor Charlie McClelland has been very useful; he has helped us review tender documents that we have submitted and given guidance. His 1-2-1 tender advice sessions have put us on a much better footing when bidding for new tenders" explained Mark Hodgkinson, CFone Operations Director.
The Case Study
Read the full case study here.
CFone Company Details

Mark Hodgkinson
Operations Director
T: 020 8573 1177
E: sales@cfone.co.uk
W: cfone.co.uk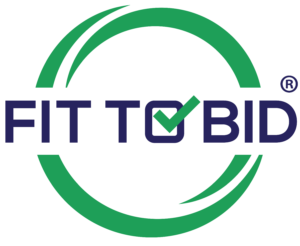 If you feel your business could benefit from Branduin's Fit To Bid® supply-chain and GOALMAPPER® business regeneration and recovery support programmes, and you would like further information please email info@branduin.co.uk or alternatively call us on 020 3488 7150 to discuss the fantastic support Branduin advisors are delivering to help local businesses to reboot, recover and grow.